It'd been time just over time, many website features become outdated. Old brand and design does fit your visitor. Every visit visits on your website but bounce from your website. Web Technology Experts will improve functions and user experience of a website for you . After perfect redesign you will see effect on your website, traffic increase, leads increase and website load fast and responsive that will met your choice.
Redesign new website doesn't only guarantee a jump in conversion rates, Newly design website increase revenue and it will be user friendly user can be navigate easily around website and impacted on SEO(Search Engine Optimization).
Web Technology Expert will dedicate you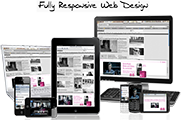 Device Friendly (Responsive)
Today we're living with multi-devices such as Mobile, laptop, table , desktop etc. If website is not a responsive website and doesn't fit on all devices, Our Technology experts will design for you that will be fit on all devices and look stunning. Either users views on mobile or laptop-desktop.

Loading Fast
First impression on user is the website loading, how fast your website will be load then user will be amaze to find expected information easily and quickly. Specially on mobile device web-page loading time should be 0.5. for further please reach out us info@webtechnologyexpert.com

Website Visibility
There're billions of website and browser unable to display but A good design and well optimizing website visible in the browser easily. Our SEO(Search Engine Optimization) experts and designer make for you easy. For further inquiry info@webtechnologyexpert.com